Ways We Learn - How Learning in a Classroom Differs from Learning on a WorldStrides Program
The learning process is constantly evolving, and WorldStrides is proud to help transform how students learn on our travel programs. Check out the infographic below that highlights how learning in the classroom is different now than it used to be, and how both of those differ from how students participating in a WorldStrides program learn in terms of critical thinking, media literacy and civic education. All important aspects of learning, don't you agree?
Looking for additional interesting graphics and helpful information? Browse our Resource Library for other downloads.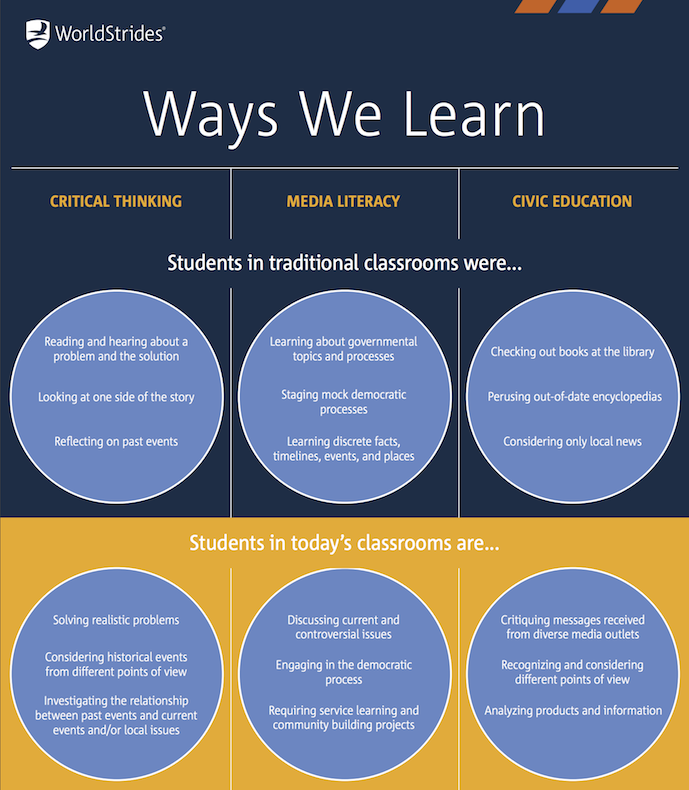 Ways We Learn
How learning in a classroom is different from how students learn during a WorldStrides program.